Three Monkeys 030
is a culturally empowered, creatively driven concept store space located in Bavaria Prien am Chiemsee offering interior, fashion, design.
https://threemonkeys030.de/
Matter Urban Market
Manifest
Handel ist Wandel und die schönsten Dinge entstehen durch Veränderung. So ist auch unser augenblickliches Manifest in stetigem Wandel. Es wird ständig aktualisiert. Aus einem engem Dialog mit unseren Kunden, Partnern und neuen Dingen, die uns inspirieren. Wir möchten unsere Haltung gegenüber Dingen und Themen ständig überprüfen, alte über Bord werfen und uns Neues aneignen.
Exclusive Retailer of KULA Berlin Products, Hamburg
Idüll Shop
DESIGN | STORY | SPACE
"The Idüll is a place, a thought, a conviction. Be brave, touch the heart and greet the mind. We have experience. We believe in intuition. We know about the power of good design. We value beautiful things as much as delicious food and drink. "
Exclusive Retailer of KULA BERLIN Products, Frankfurt
Pretty Berlin Store
Prettyberlin the store. Since the early 90s, under the old name Uhranus Design, Chris ran a sassy little shop in Berlin for those seeking must-have accessories.
Exclusive Retailer of KULA BERLIN PRODUCTS, Berlin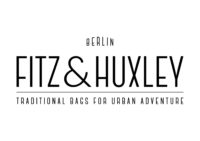 Fritz & Huxley Berlin
Online shop with minimalist design, natural materials. Stylish products for adventurous city children – from Berlin!
CALEMBOUR
A fine selection of eco-friendly and freshly launched designer brands.Clothing, accessories, jewelry, beauty products and home decor all in one place.As a gift idea or just for you (no shame in being an Epicurean).